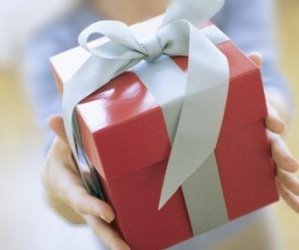 Unfortunately wedding gift theft has happened to couples. When planning your wedding, you will have to consider how you will prevent thieves from stealing your wonderful wedding gifts.
You may want to ask a trustworthy friend or family member to place all the gifts in a secure locked room so they will not be stolen during the wedding reception.
If you have a large volume of wedding guests you may want to hire security to keep watch on your gift table.
Make sure your wedding gift table is far away from an exit so that a sneaky robber can't just pop in.
Think about buying wedding insurance. Companies cover stolen gifts if reported right away.
If you become a victim of wedding gift theft, make sure you report it to the police right away. Ask your wedding venue to check their security cameras that may have caught the crime on tape. Remember you will want to the spread the news around to your wedding guests to find out which gifts were stolen and if anyone saw someone suspicious that was lurking by the wedding gift table.