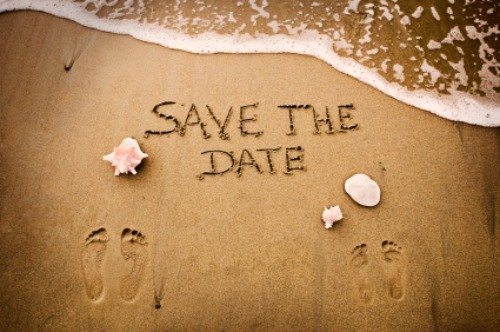 With only 52 weekends in a given year, our social calendars tend to fill up with plans pretty quickly. Especially for destination weddings and events scheduled on extended holiday weekends, sending out a Save the Date announcement will ensure that the family and friends, most important to you, are aware of the date of your Big Day so, they can hold the day or weekend, (if need be), just for your celebration. Consider the Save the Date as an official wedding announcement as well as a pre-wedding invitation that lets guests know they're absolutely on the guest list. For the Save the Date note, all you really need to let people know, for sure, is the time of day and the date of the event. The other details can wait for the actual wedding invitation. As a general rule, a minimum of six months ahead of the wedding is a good time to send out a Save the Date mailing. It's a sufficient amount of advance notice and enough time to make any necessary travel plans.Here are ten suggestions:
Continue to read this article with an umbrella by your side because you are about to witness a brainstorm of Save the Date ideas!
Weddings are costly, so why not lessen your budget by creating your own Save the Date announcements? Here are ten ideas for Save the Dates:
1) Poetry in Motion
Roses are red, wedding bells will ring; but saving the date is the most important thing! Try your hand at a poem – your guests will appreciate your creative side. Try something sweet like this:
We met in New Jersey, by the bay, a day we will never forget.
Three years later we're now engaged and we've got the date all set!
So please mark your calendar for 2014, on Saturday, the 10th of May,
To celebrate our wedding day,
With love from Holly and Jay.
2) Musical Cards
The greeting card aisles of so many stores are chock full of cards containing either instrumental or lyrical songs. Another creative idea would be for the happy couple to announce their wedding date to their guests set to their favorite musical tune in a musical Save the Date card.
3) Piece it together
Let your guests have a little fun figuring out your surprise! Using cardboard or card stock paper, create your Save the Date message inside a shape, such as a heart or diamond, for example. Then cut each shape into pieces that can be fit together like a puzzle. Be sure to include the wedding date and time.
4) Words with "Us"
Create a quick and easy Word Search puzzle for your wedding guests. Use some names, words, and phrases that are significant to you and your wedding plans. For example, "Melissa, Alex, Hawaii, bride, groom, honeymoon, I Do, Best Man Bob", etc. Add a pop of color and flair for a very cute Save the Date announcement.
5) Connect the Dots
Remember when you were a child playing, 'connect the dots' in your favorite cartoon coloring book? Well, why not bring back a piece of those days of innocence? Draw an image of a wedding symbol like, a bouquet of flowers or wedding bells, etc. Then, place numbers in a small font directing your guests where to begin connecting the dots. Next, color code or bold font the numbers representing your wedding date. Be creative!
6) Winning Theme
Design your own look-alike lottery tickets using your wedding date as the winning numbers. You can also incorporate your wedding theme into the design of a colorful slot machine. So, if you're having a beach wedding, for example, decorate the slots with seashells, beach balls, and palm trees.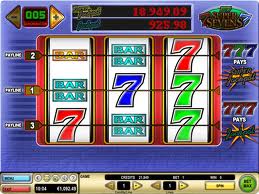 7) Opposites Attract
Magnets are becoming more and more popular as Save the Date announcements. Write a short poem or simply put your names and the date of your wedding on a magnet that can sit on the refrigerator or edge of a computer or mirror.
8.) Good Fortune
Hide a message in a fortune cookie such as: "You will be attending a wedding very soon" or "Love is in the air, listen for wedding bells". Then, add the wedding date on the back of the message. It's a Save the Date and a snack all in one!
9) Smile!
Photo booth pictures of the bride and groom-to-be are always fun to share. Take a few snapshots with different poses or facial expressions, add in your wedding date and your Save the Date is good to go.
10) The Future Looks Bright
Design an origami fortune teller showing the prediction of your future wedding day with some fun facts about both the bride and groom.
Is your umbrella soaked yet? Try one of these brainstorm ideas or think up some other creative ways to make your wedding day memorable and fun for you and your guests.
Happy celebrating!