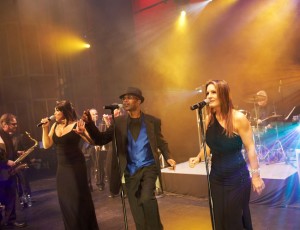 Your wedding date is quickly approaching and you are making your final decisions. Booking your band or DJ is a must – you can't have a party without music! A quick list of questions to ask your potential band or DJ will help you decide which band or DJ is the right one for your wedding.
1. Is there a demo tape of your band or DJ that I can take a listen to?
2. Who will be the DJ at my wedding?
3. Do you take breaks (mostly live bands)?
If yes, will you be playing background music?
4. Will you take requests from my guests?
5. If I provide "must play" or "do not play" lists will you follow them?
How many "must play" songs are allowed on my list?
6. Will you be announcing us and the bridal party when we come into the reception?
7. How will you set up your equipment? Will it complement my wedding?
8. Do you have a backup if you become ill or if something goes wrong?
9. What will your attire be?
10. Have you done events at my reception location before?
11. Are there any other services you provide, such as lighting design?
12. Does your pricing include set up and take down between ceremony & reception locations (if you will be using them for the ceremony as well)?
13. If my wedding is longer than scheduled what are your overtime charges?
14. What is your refund policy if there are changes to my date?
15. Are there any special electrical outlets that I will need to advise my reception location about?
You should contact your reception location about any restrictions they might have before booking your band or DJ. It is best to meet with your live entertainment or DJ first, before booking to ask any last minute questions about your wedding.