Check out these exciting top honeymoon destinations! They're the perfect choices for any couple; for newlyweds who want a grand adventure, those that prefer a more romantic, relaxing escape, or a combination of both.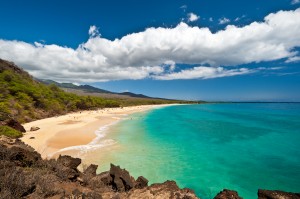 Maui, Hawaii
Maui, the second largest of the Hawaiian Isles, has it all – stunning, exotic views, adventure, and romance all rolled into one. Visit the gorgeous tropical rainforests, hike the wilderness trails to the thunderous waterfalls In Haleakala, or picnic and stroll on the golden sands in one of the most breathtaking landscapes on earth. The waves are prime for windsurfing, board surfing or snorkeling. The secret is out but, don't forget to visit Maui's more secluded beaches tucked away at Secret Cove and Paia's Secret Beach.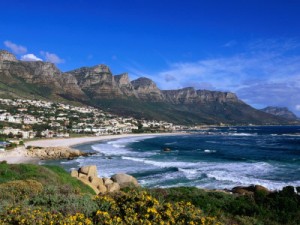 Cape Town, South Africa
According to Destination Weddings & Honeymoons, the multicultural city of Cape Town has been deemed the World Design Capital. Located on the shore of Table Bay, Cape Town, has been recently rising in popularity as a more unique vacation and honeymoon spot. Some treasures to visit are the majestic Cape of Good Hope, pristine beaches, the harbor town complete with shops, dining and gorgeous hotels, and of course the wild South African frontier for the adventurous untamed animal lover in you.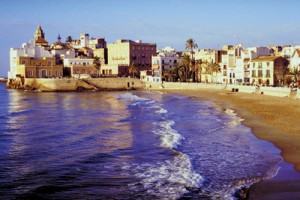 Barcelona, Spain
Barcelona, as picturesque as a masterpiece painting, has the perfect mix of culture, eclectic cuisine and rich history. On the Mediterranean coast of Spain, the city overflows with European flair, with so many places to leisurely wander in and out of – outdoor markets, great shopping, art museums, castles and intriguing cultural landmarks. For a quiet break from the city take a helicopter excursion to the lush countryside for a romantic getaway.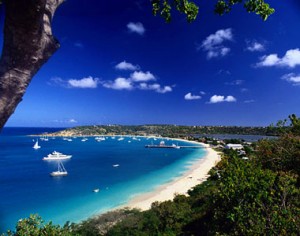 Anguilla
For honeymooners who want to just relax, decompress and bask in each other's company, Anguilla is your honeymoon hotspot! This Caribbean isle is the ideal locale for lovers; quiet with no cruise ships, casinos or high rises in sight. This luxurious island has a range of sites to see amidst a spectacular backdrop – a feast for the senses. Anguilla vacations might seem a bit pricey, but the luxury hotels, delectable cuisine and beautiful beaches are worth the cost for the chance to truly escape reality.
Fiji
Get away to the heart of the exotic South pacific! Adventure abounds in the Fijiian Islands with snorkeling, coral diving, sailing, scuba diving, dune buggying and zip lining to name just a few. Discover your partner's adventurous side while experiencing a live fire walking ceremony, shark tank swimming or diving to the remnants of an old shipwreck. Complete your stay at one of Fiji's luxurious private island villas or luxury hotels flawlessly matched for the quintessential romantic honeymoon.